Overview
Walkers launched 15 new flavours of crisps to tie in with the 2010 World Cup. Users had to show their support for a flavour by creating video and photographic content. All the entries were entered into the prize draw for a chance to win a selection of prizes.
I worked closely with the design team at Pirata London and developed a detailed sitemap and set of wireframes.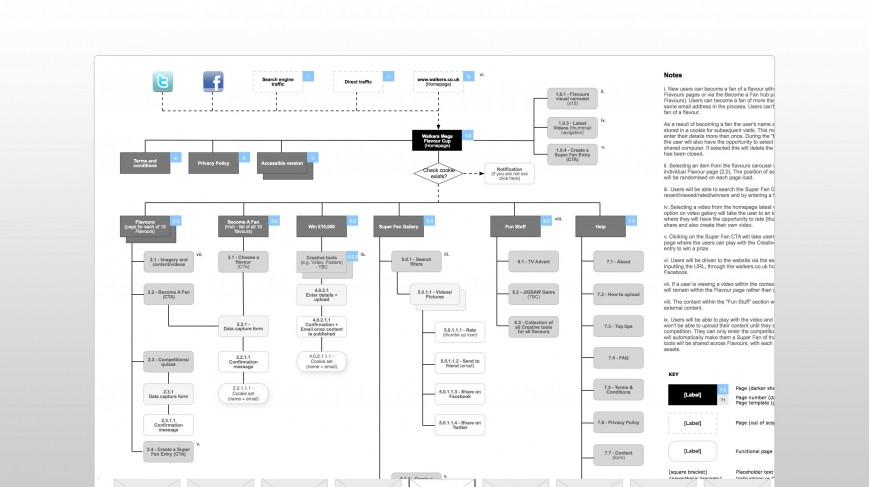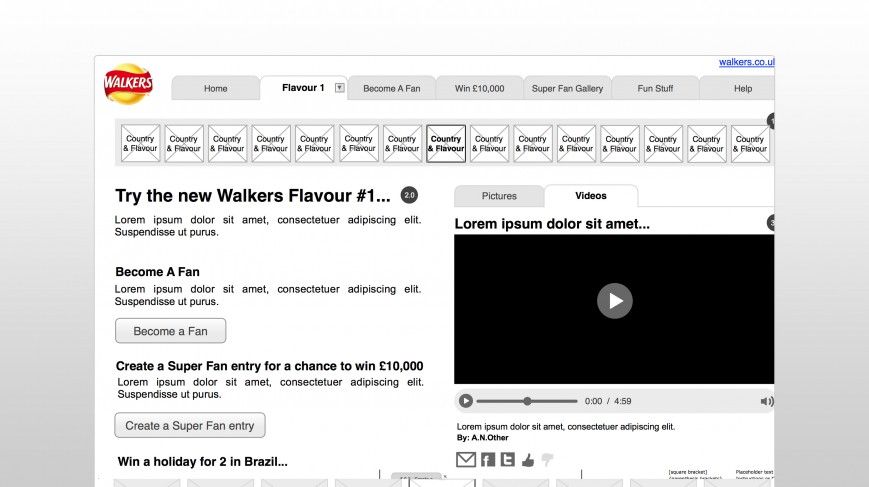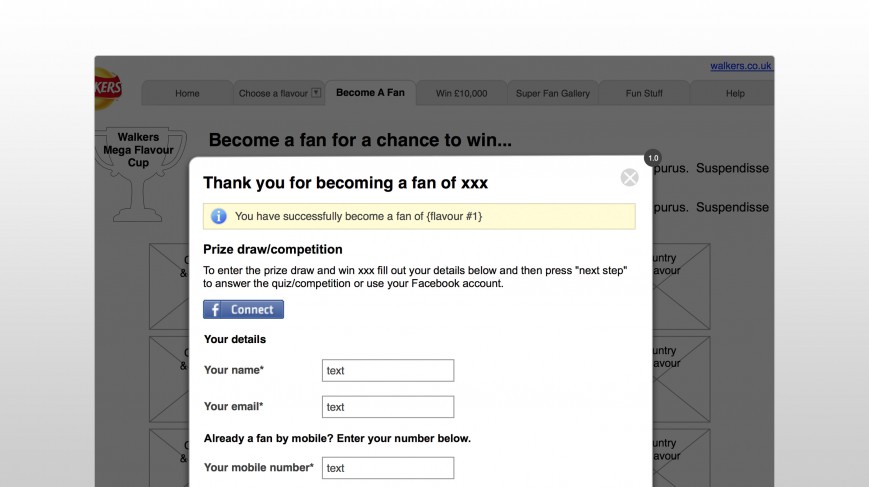 ---
Share This Project
If you enjoyed this project, then let others know about it by sharing it.
Tweet