Overview
SES Astra are a global satellite business based in Luxembourg. They design, develop and operate satellite technology for a multitude of commercial uses across different sectors.
Their legacy website was in dire need of both a visual, structural and functional overhaul.
Solution
I was contracted by This is Real Art to help them develop the user experience as part of the redesign of the SES Astra website.
The technical and functional requirements combined with localised language and the complex subject matter made the project particularly challenging. Four variations of the IA were created to cope with the different needs of each regional business unit, both in terms of language as well as functionality.
The project involved consulting with the design team in London and travelling to Luxembourg* to conduct workshops with the client and liaise with the German development team.
* We actually got snowed in on the first trip to visit the client in Luxembourg, which proved to be an interesting experience!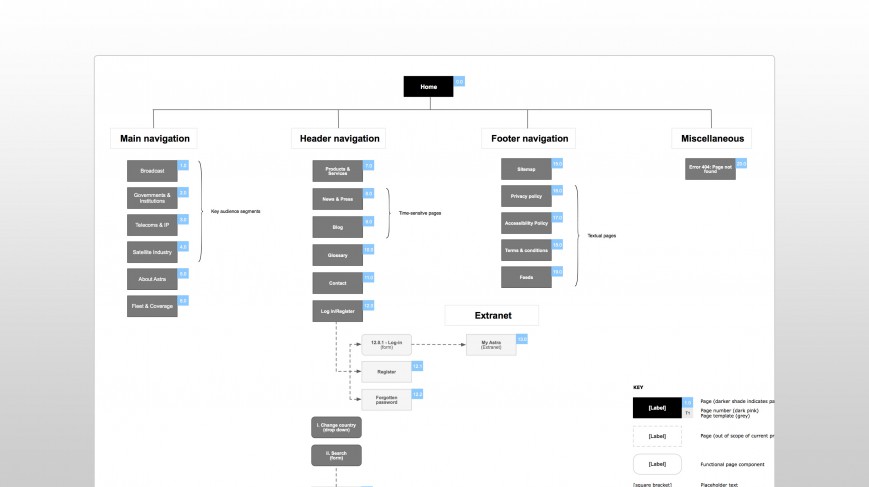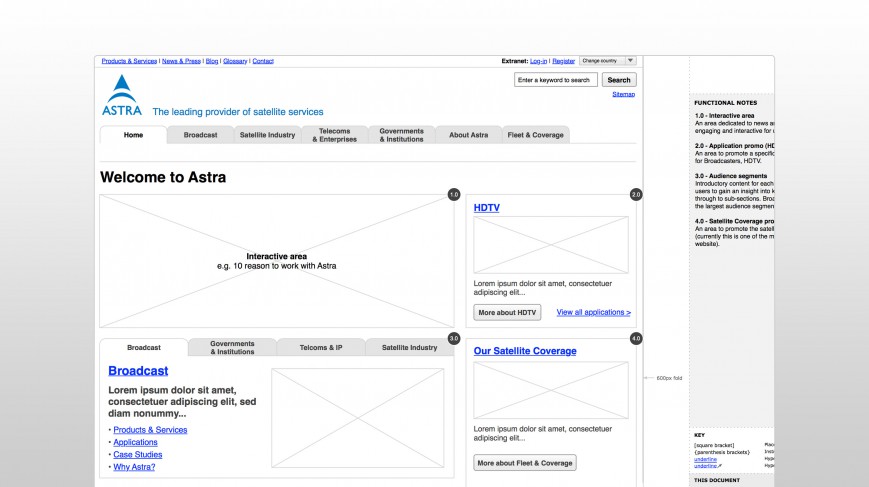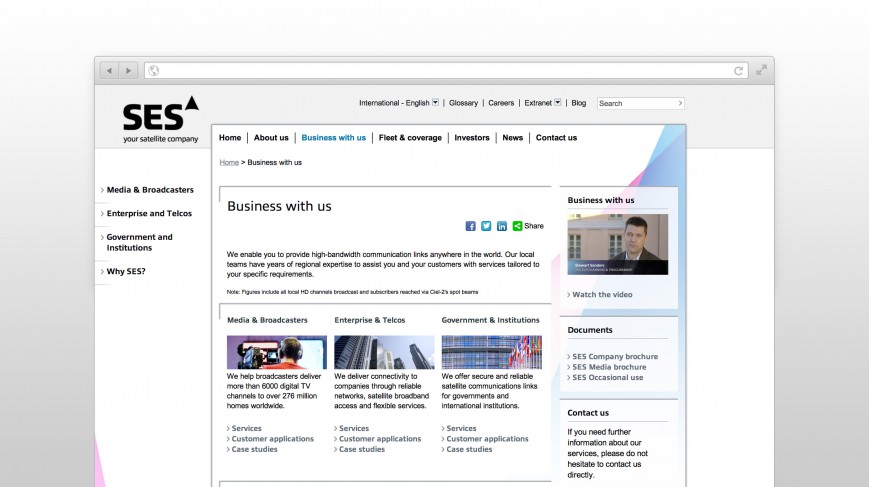 ---
Share This Project
If you enjoyed this project, then let others know about it by sharing it.
Tweet