Overview
On The Beach is a website offering cheap holidays and low cost all inclusive deals. Both their legacy website and brand was in need of some TLC.
Solution
I was asked by Bostock and Pollitt to assist them with creating the new information architecture for their client: On the Beach.
I worked closely alongside the project management and creative teams to create a collaborative IA. We conducted a user experience and competitor analysis, proposed a new content strategy, sitemap and created top-level wireframes.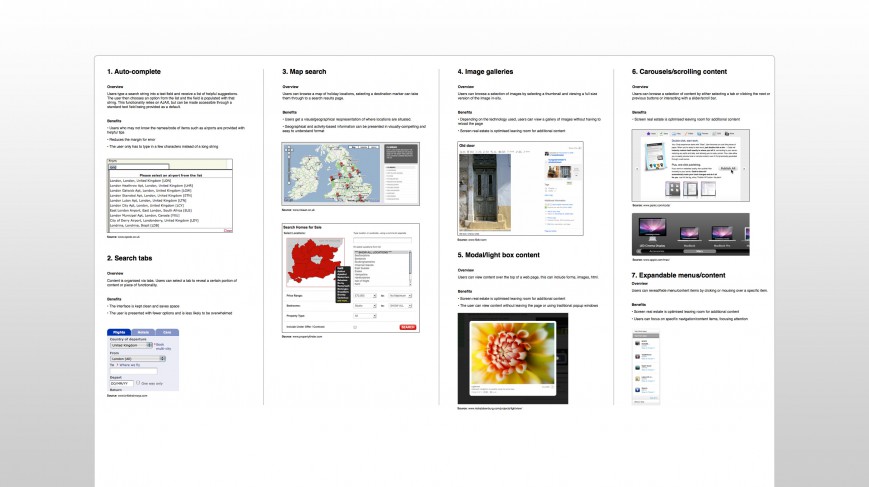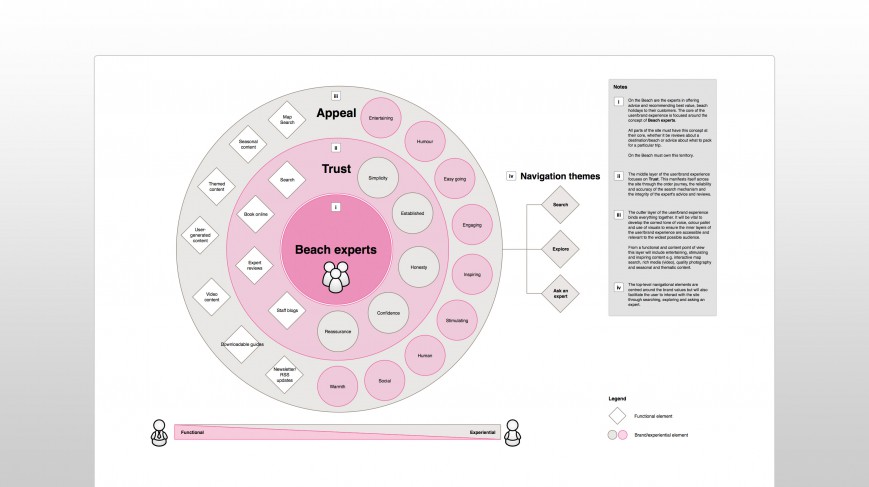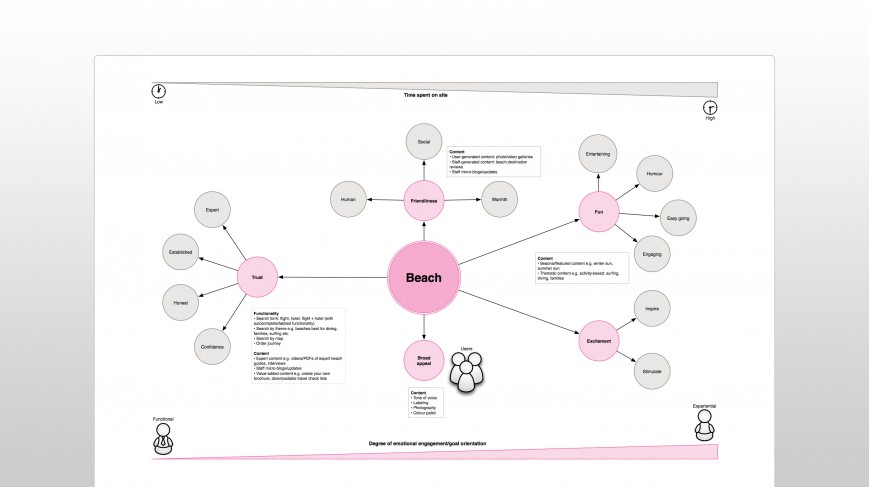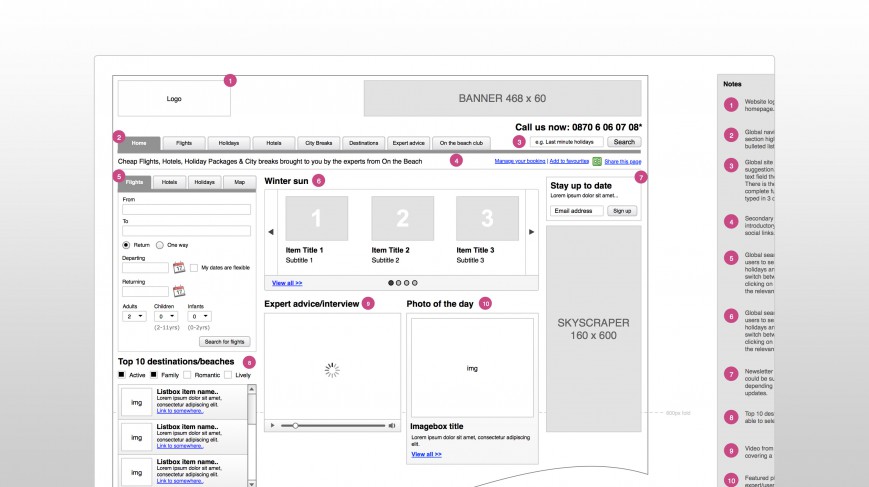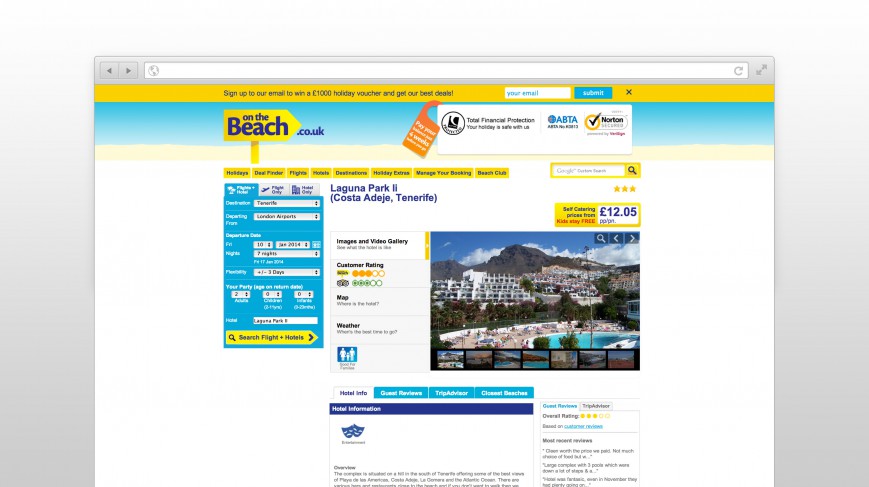 ---
Share This Project
If you enjoyed this project, then let others know about it by sharing it.
Tweet