Overview
As part of the redesign for the Gillette branded football channel on YouTube, Rehab Studio were tasked with building a bespoke CMS to allow the client to curate content from multiple YouTube sources into one branded experience.
I was asked by Rehab Studio to help them develop an HTML prototype of the CMS to enable their development team to build a usable tool for the client.
Solution
I worked closely with the Rehab development team and client to understand their functional requirements and limitations. I developed a functional HTML prototype using Twitter Bootstrap.
The development team liked it so much that they adopted both the prototype source code and the look and feel as the basis of their front end code for the CMS.
Rehab Studio went on further to say that they were thinking of white labelling the solution as a basis for their in-house CMS.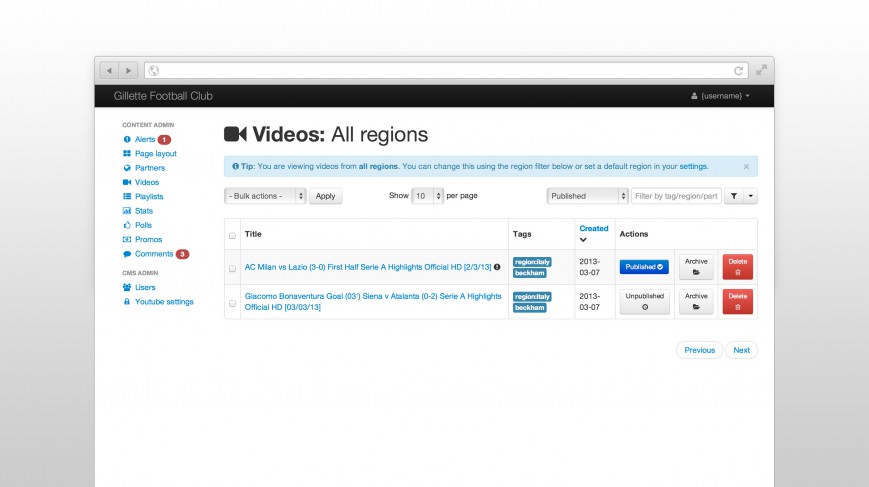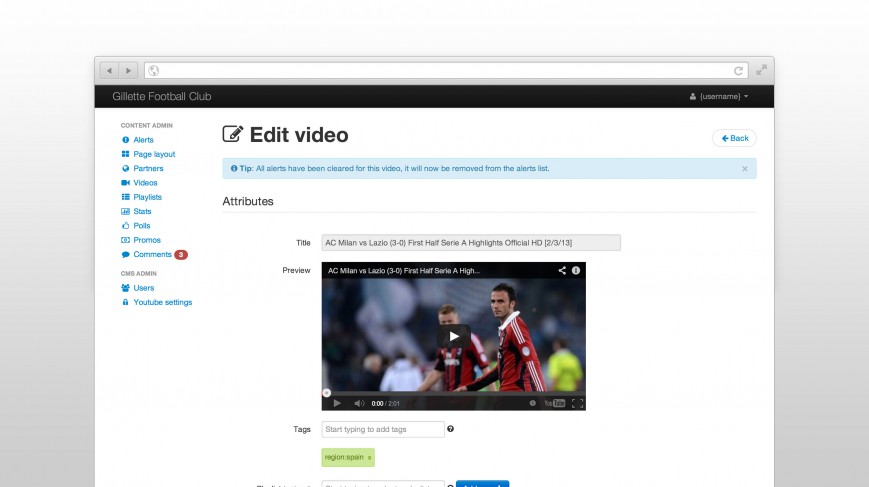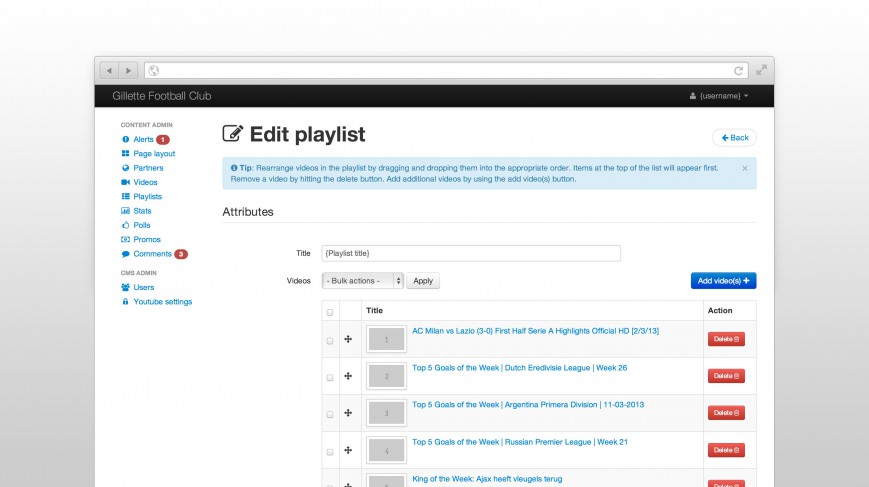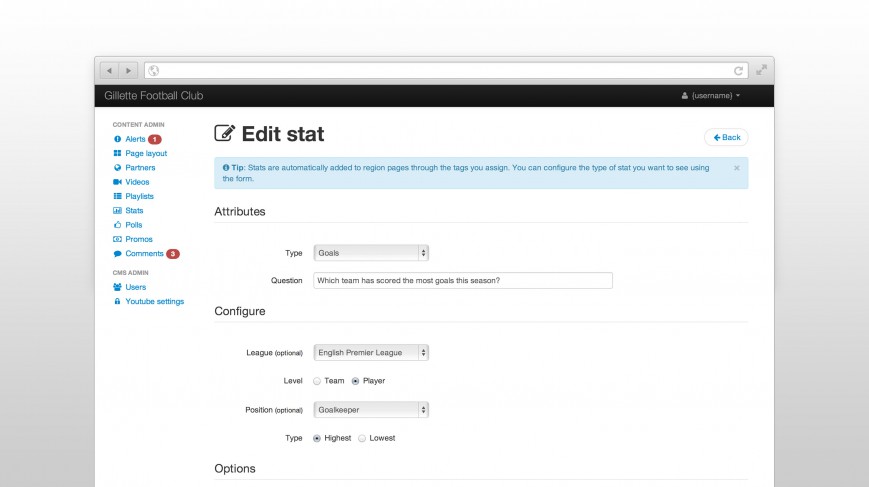 ---
Share This Project
If you enjoyed this project, then let others know about it by sharing it.
Tweet