Overview
Marie Curie Cancer Care is a registered charitable organisation in the United Kingdom which provides nursing care, without charge, to terminally ill people at home and in hospices.
As part of a client-led initiative to improve the user experience of their website, the media centre area of the existing website was used as a pilot to test a new responsive design and information structure.
Solution
I worked closely with the technical team at Dam Digital along with the digital design team at Marie Curie in their Vauxhall headquarters to develop an interactive HTML prototype.
The purpose of the prototype was twofold. To demonstrate to key internal stakeholders how the new site might work and also to allow the internal team to test the site architecture and functionality through user testing.
Initially the in-house design team modelled the different content types and sketched potential layouts for the different page templates. I then translated those templates into a functional HTML prototype using the front end responsive framework, Twitter Bootstrap.
Within the space of a week the client had a working prototype that they could take into user testing to evaluate the site architecture and functionality.
HTML prototype video walk-through (Bootstrap 3)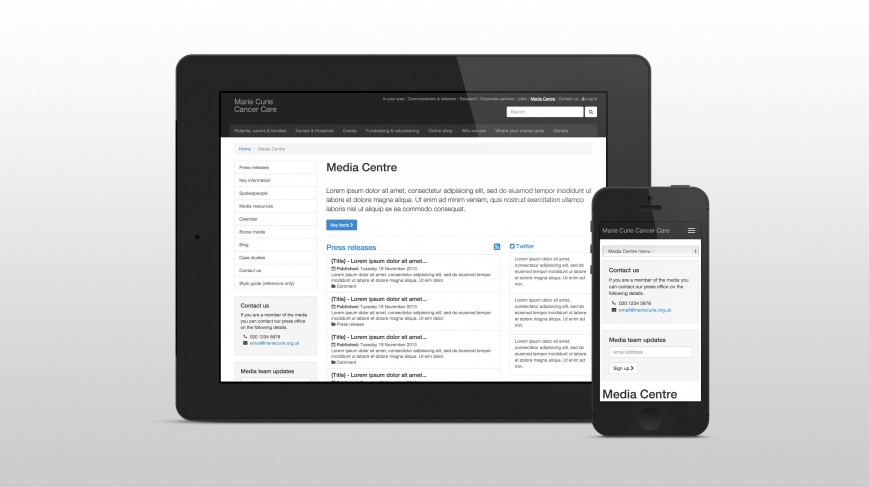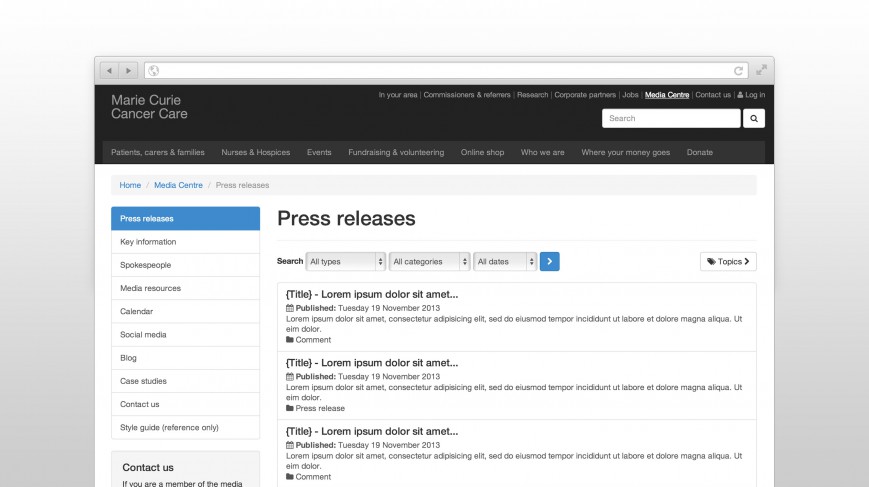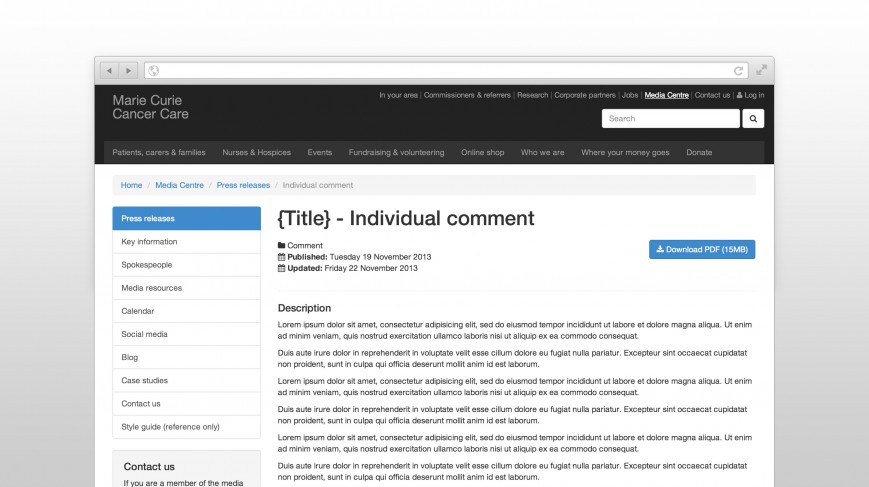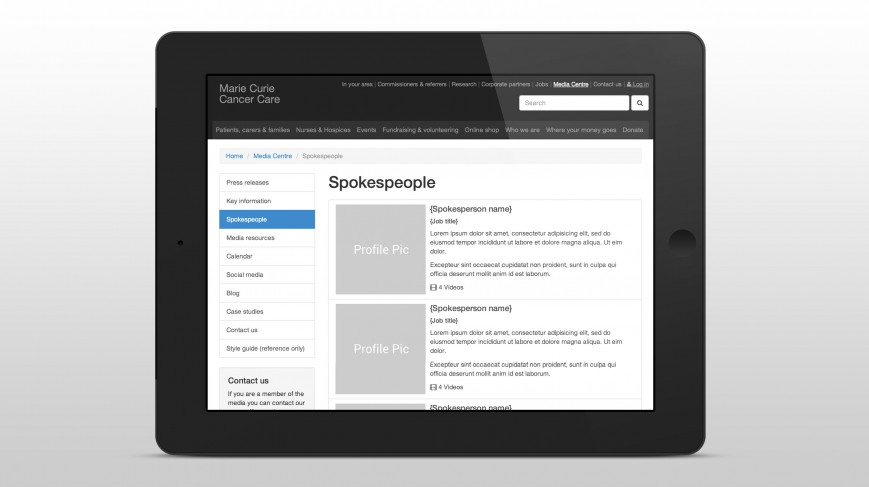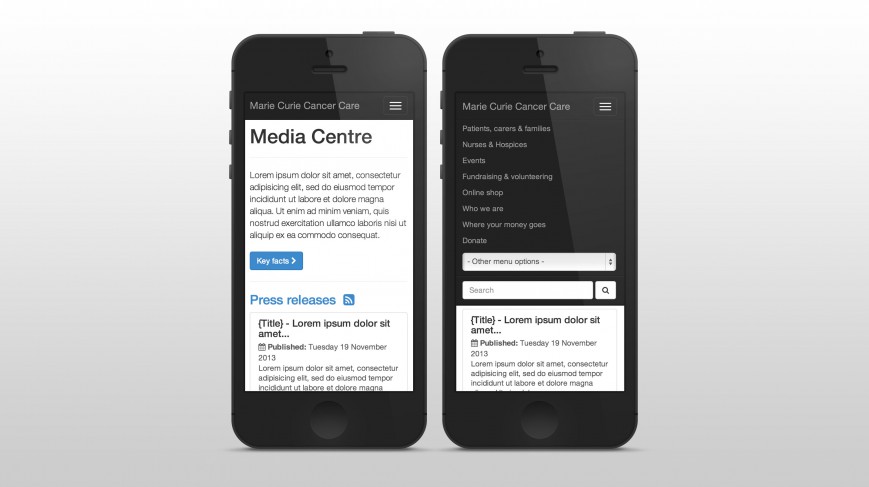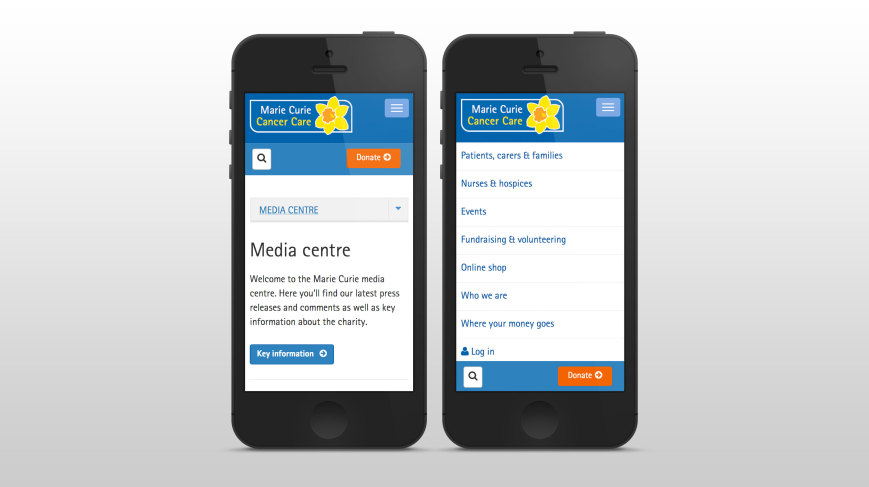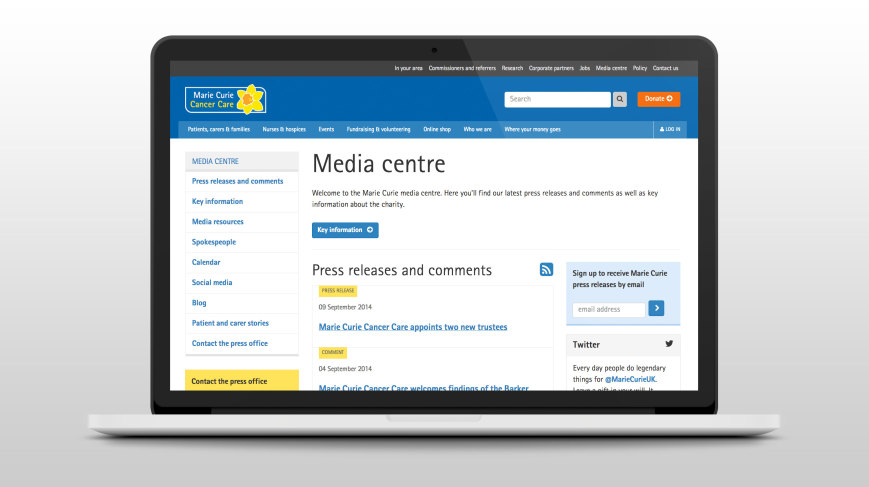 ---
Share This Project
If you enjoyed this project, then let others know about it by sharing it.
Tweet