Overview
As part of the Starbucks campaign to showcase moments of connection with its customers Blast Radius were tasked with developing a Facebook App for Starbucks UK.
Solution
The Facebook App asked users to submit their favourite Starbucks moments via an online form. The data is then sent for moderation and the best submissions are then published via the App and appear under a specific tab within the Starbucks UK Facebook page.
I was responsible for advising on what technologies to employ as well as developing a simple user flow and wireframes in conjunction with some coding and site set-up duties.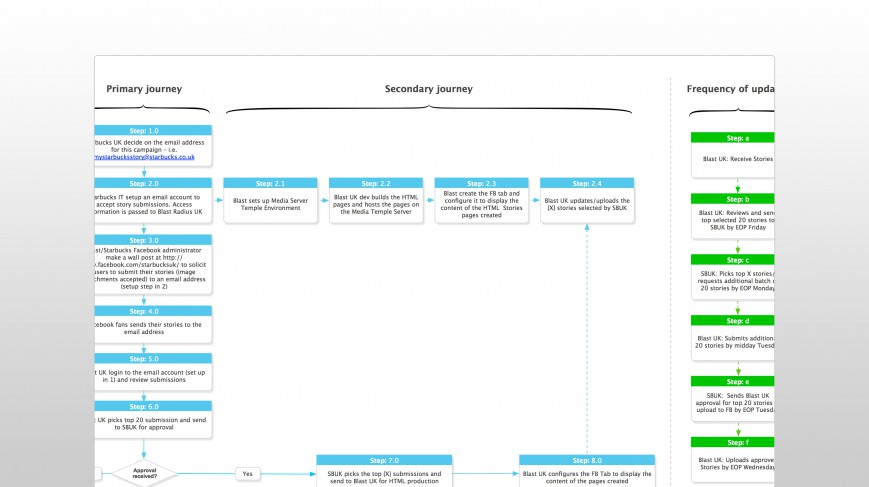 ---
Share This Project
If you enjoyed this project, then let others know about it by sharing it.
Tweet