');mask-image:url('data:image/svg+xml;utf8,');mask-mode:alpha;-webkit-mask-repeat:no-repeat;mask-repeat:no-repeat;-webkit-mask-size:contain;mask-size:contain;-webkit-mask-position:center;mask-position:center;border-radius:0}}.wp-block-image figure{margin:0}ol.wp-block-latest-comments{margin-left:0}.wp-block-latest-comments .wp-block-latest-comments{padding-left:0}.wp-block-latest-comments__comment{line-height:1.1;list-style:none;margin-bottom:1em}.has-avatars .wp-block-latest-comments__comment{min-height:2.25em;list-style:none}.has-avatars .wp-block-latest-comments__comment .wp-block-latest-comments__comment-excerpt,.has-avatars .wp-block-latest-comments__comment .wp-block-latest-comments__comment-meta{margin-left:3.25em}.has-dates .wp-block-latest-comments__comment,.has-excerpts .wp-block-latest-comments__comment{line-height:1.5}.wp-block-latest-comments__comment-excerpt p{font-size:.875em;line-height:1.8;margin:.36em 0 1.4em}.wp-block-latest-comments__comment-date{display:block;font-size:.75em}.wp-block-latest-comments .avatar,.wp-block-latest-comments__comment-avatar{border-radius:1.5em;display:block;float:left;height:2.5em;margin-right:.75em;width:2.5em}.wp-block-latest-posts.alignleft{margin-right:2em}.wp-block-latest-posts.alignright{margin-left:2em}.wp-block-latest-posts.wp-block-latest-posts__list{list-style:none;padding-left:0}.wp-block-latest-posts.wp-block-latest-posts__list li{clear:both}.wp-block-latest-posts.is-grid{display:flex;flex-wrap:wrap;padding:0}.wp-block-latest-posts.is-grid li{margin:0 1.25em 1.25em 0;width:100%}@media (min-width:600px){.wp-block-latest-posts.columns-2 li{width:calc(50% - .625em)}.wp-block-latest-posts.columns-2 li:nth-child(2n){margin-right:0}.wp-block-latest-posts.columns-3 li{width:calc(33.33333% - .83333em)}.wp-block-latest-posts.columns-3 li:nth-child(3n){margin-right:0}.wp-block-latest-posts.columns-4 li{width:calc(25% - .9375em)}.wp-block-latest-posts.columns-4 li:nth-child(4n){margin-right:0}.wp-block-latest-posts.columns-5 li{width:calc(20% - 1em)}.wp-block-latest-posts.columns-5 li:nth-child(5n){margin-right:0}.wp-block-latest-posts.columns-6 li{width:calc(16.66667% - 1.04167em)}.wp-block-latest-posts.columns-6 li:nth-child(6n){margin-right:0}}.wp-block-latest-posts__post-author,.wp-block-latest-posts__post-date{display:block;font-size:.8125em}.wp-block-latest-posts__post-excerpt{margin-top:.5em;margin-bottom:1em}.wp-block-latest-posts__featured-image a{display:inline-block}.wp-block-latest-posts__featured-image img{height:auto;width:auto;max-width:100%}.wp-block-latest-posts__featured-image.alignleft{margin-right:1em;float:left}.wp-block-latest-posts__featured-image.alignright{margin-left:1em;float:right}.wp-block-latest-posts__featured-image.aligncenter{margin-bottom:1em;text-align:center}ol,ul{box-sizing:border-box}ol.has-background,ul.has-background{padding:1.25em 2.375em}.wp-block-media-text{ /*!rtl:begin:ignore*/ direction:ltr; /*!rtl:end:ignore*/ display:grid;grid-template-columns:50% 1fr;grid-template-rows:auto}.wp-block-media-text.has-media-on-the-right{grid-template-columns:1fr 50%}.wp-block-media-text.is-vertically-aligned-top .wp-block-media-text__content,.wp-block-media-text.is-vertically-aligned-top .wp-block-media-text__media{align-self:start}.wp-block-media-text.is-vertically-aligned-center .wp-block-media-text__content,.wp-block-media-text.is-vertically-aligned-center .wp-block-media-text__media,.wp-block-media-text .wp-block-media-text__content,.wp-block-media-text .wp-block-media-text__media{align-self:center}.wp-block-media-text.is-vertically-aligned-bottom .wp-block-media-text__content,.wp-block-media-text.is-vertically-aligned-bottom .wp-block-media-text__media{align-self:end}.wp-block-media-text .wp-block-media-text__media{ /*!rtl:begin:ignore*/ grid-column:1;grid-row:1; /*!rtl:end:ignore*/ margin:0}.wp-block-media-text .wp-block-media-text__content{direction:ltr; /*!rtl:begin:ignore*/ grid-column:2;grid-row:1; /*!rtl:end:ignore*/ padding:0 8%;word-break:break-word}.wp-block-media-text.has-media-on-the-right .wp-block-media-text__media{ /*!rtl:begin:ignore*/ grid-column:2;grid-row:1 /*!rtl:end:ignore*/ }.wp-block-media-text.has-media-on-the-right .wp-block-media-text__content{ /*!rtl:begin:ignore*/ grid-column:1;grid-row:1 /*!rtl:end:ignore*/ }.wp-block-media-text__media img,.wp-block-media-text__media video{height:auto;max-width:unset;width:100%;vertical-align:middle}.wp-block-media-text.is-image-fill .wp-block-media-text__media{height:100%;min-height:250px;background-size:cover}.wp-block-media-text.is-image-fill .wp-block-media-text__media>a{display:block;height:100%}.wp-block-media-text.is-image-fill .wp-block-media-text__media img{position:absolute;width:1px;height:1px;padding:0;margin:-1px;overflow:hidden;clip:rect(0,0,0,0);border:0}@media (max-width:600px){.wp-block-media-text.is-stacked-on-mobile{grid-template-columns:100%!important}.wp-block-media-text.is-stacked-on-mobile .wp-block-media-text__media{grid-column:1;grid-row:1}.wp-block-media-text.is-stacked-on-mobile .wp-block-media-text__content{grid-column:1;grid-row:2}}.wp-block-navigation{position:relative;--navigation-layout-justification-setting:flex-start;--navigation-layout-direction:row;--navigation-layout-wrap:wrap;--navigation-layout-justify:flex-start;--navigation-layout-align:center}.wp-block-navigation ul{margin-top:0;margin-bottom:0;margin-left:0;padding-left:0}.wp-block-navigation ul,.wp-block-navigation ul li{list-style:none;padding:0}.wp-block-navigation .wp-block-navigation-item{display:flex;align-items:center;position:relative}.wp-block-navigation .wp-block-navigation-item .wp-block-navigation__submenu-container:empty{display:none}.wp-block-navigation .wp-block-navigation-item__content{color:inherit;display:block;padding:0}.wp-block-navigation.has-text-decoration-underline .wp-block-navigation-item__content,.wp-block-navigation.has-text-decoration-underline .wp-block-navigation-item__content:active,.wp-block-navigation.has-text-decoration-underline .wp-block-navigation-item__content:focus{text-decoration:underline}.wp-block-navigation.has-text-decoration-line-through .wp-block-navigation-item__content,.wp-block-navigation.has-text-decoration-line-through .wp-block-navigation-item__content:active,.wp-block-navigation.has-text-decoration-line-through .wp-block-navigation-item__content:focus{text-decoration:line-through}.wp-block-navigation:where(:not([class*=has-text-decoration])) a,.wp-block-navigation:where(:not([class*=has-text-decoration])) a:active,.wp-block-navigation:where(:not([class*=has-text-decoration])) a:focus{text-decoration:none}.wp-block-navigation .wp-block-navigation__submenu-icon{align-self:center;line-height:0;display:inline-block;font-size:inherit;padding:0;background-color:inherit;color:currentColor;border:none;width:.6em;height:.6em;margin-left:.25em}.wp-block-navigation .wp-block-navigation__submenu-icon svg{display:inline-block;stroke:currentColor;width:inherit;height:inherit;margin-top:.075em}.wp-block-navigation.is-vertical{--navigation-layout-direction:column;--navigation-layout-justify:initial;--navigation-layout-align:flex-start}.wp-block-navigation.no-wrap{--navigation-layout-wrap:nowrap}.wp-block-navigation.items-justified-center{--navigation-layout-justification-setting:center;--navigation-layout-justify:center}.wp-block-navigation.items-justified-center.is-vertical{--navigation-layout-align:center}.wp-block-navigation.items-justified-right{--navigation-layout-justification-setting:flex-end;--navigation-layout-justify:flex-end}.wp-block-navigation.items-justified-right.is-vertical{--navigation-layout-align:flex-end}.wp-block-navigation.items-justified-space-between{--navigation-layout-justification-setting:space-between;--navigation-layout-justify:space-between}.wp-block-navigation .has-child :where(.wp-block-navigation__submenu-container){background-color:inherit;color:inherit;position:absolute;z-index:2;display:flex;flex-direction:column;align-items:normal;opacity:0;transition:opacity .1s linear;visibility:hidden;width:0;height:0;overflow:hidden;left:-1px;top:100%}.wp-block-navigation .has-child :where(.wp-block-navigation__submenu-container)>.wp-block-navigation-item>.wp-block-navigation-item__content{display:flex;flex-grow:1}.wp-block-navigation .has-child :where(.wp-block-navigation__submenu-container)>.wp-block-navigation-item>.wp-block-navigation-item__content .wp-block-navigation__submenu-icon{margin-right:0;margin-left:auto}.wp-block-navigation .has-child :where(.wp-block-navigation__submenu-container) .wp-block-navigation-item__content{margin:0}@media (min-width:782px){.wp-block-navigation .has-child :where(.wp-block-navigation__submenu-container) .wp-block-navigation__submenu-container{left:100%;top:-1px}.wp-block-navigation .has-child :where(.wp-block-navigation__submenu-container) .wp-block-navigation__submenu-container:before{content:"";position:absolute;right:100%;height:100%;display:block;width:.5em;background:transparent}.wp-block-navigation .has-child :where(.wp-block-navigation__submenu-container) .wp-block-navigation__submenu-icon{margin-right:.25em}.wp-block-navigation .has-child :where(.wp-block-navigation__submenu-container) .wp-block-navigation__submenu-icon svg{transform:rotate(-90deg)}}.wp-block-navigation .has-child:where(:not(.open-on-click)):hover>.wp-block-navigation__submenu-container{visibility:visible;overflow:visible;opacity:1;width:auto;height:auto;min-width:200px}.wp-block-navigation .has-child:where(:not(.open-on-click):not(.open-on-hover-click)):focus-within>.wp-block-navigation__submenu-container{visibility:visible;overflow:visible;opacity:1;width:auto;height:auto;min-width:200px}.wp-block-navigation .has-child .wp-block-navigation-submenu__toggle[aria-expanded=true]~.wp-block-navigation__submenu-container{visibility:visible;overflow:visible;opacity:1;width:auto;height:auto;min-width:200px}.wp-block-navigation.has-background .has-child .wp-block-navigation__submenu-container{left:0;top:100%}@media (min-width:782px){.wp-block-navigation.has-background .has-child .wp-block-navigation__submenu-container .wp-block-navigation__submenu-container{left:100%;top:0}}.wp-block-navigation-submenu{position:relative;display:flex}.wp-block-navigation-submenu .wp-block-navigation__submenu-icon svg{stroke:currentColor}button.wp-block-navigation-item__content{background-color:transparent;border:none;color:currentColor;font-size:inherit;font-family:inherit;line-height:inherit;text-align:left}.wp-block-navigation-submenu__toggle{cursor:pointer}.wp-block-navigation-item.open-on-click .wp-block-navigation-submenu__toggle{padding-right:.85em}.wp-block-navigation-item.open-on-click .wp-block-navigation-submenu__toggle+.wp-block-navigation__submenu-icon{margin-left:-.6em;pointer-events:none}.wp-block-navigation,.wp-block-navigation .wp-block-page-list,.wp-block-navigation:where(.has-background),.wp-block-navigation:where(.has-background) .wp-block-navigation .wp-block-page-list,.wp-block-navigation:where(.has-background) .wp-block-navigation__container,.wp-block-navigation__container,.wp-block-navigation__responsive-close,.wp-block-navigation__responsive-container,.wp-block-navigation__responsive-container-content,.wp-block-navigation__responsive-dialog{gap:inherit}.wp-block-navigation:where(.has-background) .wp-block-navigation-item__content,.wp-block-navigation :where(.wp-block-navigation__submenu-container) .wp-block-navigation-item__content{padding:.5em 1em}.wp-block-navigation.items-justified-right .wp-block-navigation__container .has-child .wp-block-navigation__submenu-container,.wp-block-navigation.items-justified-right .wp-block-page-list>.has-child .wp-block-navigation__submenu-container,.wp-block-navigation.items-justified-space-between .wp-block-page-list>.has-child:last-child .wp-block-navigation__submenu-container,.wp-block-navigation.items-justified-space-between>.wp-block-navigation__container>.has-child:last-child .wp-block-navigation__submenu-container{left:auto;right:0}.wp-block-navigation.items-justified-right .wp-block-navigation__container .has-child .wp-block-navigation__submenu-container .wp-block-navigation__submenu-container,.wp-block-navigation.items-justified-right .wp-block-page-list>.has-child .wp-block-navigation__submenu-container .wp-block-navigation__submenu-container,.wp-block-navigation.items-justified-space-between .wp-block-page-list>.has-child:last-child .wp-block-navigation__submenu-container .wp-block-navigation__submenu-container,.wp-block-navigation.items-justified-space-between>.wp-block-navigation__container>.has-child:last-child .wp-block-navigation__submenu-container .wp-block-navigation__submenu-container{left:-1px;right:-1px}@media (min-width:782px){.wp-block-navigation.items-justified-right .wp-block-navigation__container .has-child .wp-block-navigation__submenu-container .wp-block-navigation__submenu-container,.wp-block-navigation.items-justified-right .wp-block-page-list>.has-child .wp-block-navigation__submenu-container .wp-block-navigation__submenu-container,.wp-block-navigation.items-justified-space-between .wp-block-page-list>.has-child:last-child .wp-block-navigation__submenu-container .wp-block-navigation__submenu-container,.wp-block-navigation.items-justified-space-between>.wp-block-navigation__container>.has-child:last-child .wp-block-navigation__submenu-container .wp-block-navigation__submenu-container{left:auto;right:100%}}.wp-block-navigation:not(.has-background) .wp-block-navigation__submenu-container{background-color:#fff;color:#000;border:1px solid rgba(0,0,0,.15)}.wp-block-navigation__container{display:flex;flex-wrap:var(--navigation-layout-wrap,wrap);flex-direction:var(--navigation-layout-direction,initial);justify-content:var(--navigation-layout-justify,initial);align-items:var(--navigation-layout-align,initial);list-style:none;margin:0;padding-left:0}.wp-block-navigation__container .is-responsive{display:none}.wp-block-navigation__container:only-child,.wp-block-page-list:only-child{flex-grow:1}.wp-block-navigation__responsive-container{display:none;position:fixed;top:0;left:0;right:0;bottom:0}.wp-block-navigation__responsive-container .wp-block-navigation__responsive-container-content{display:flex;flex-wrap:var(--navigation-layout-wrap,wrap);flex-direction:var(--navigation-layout-direction,initial);justify-content:var(--navigation-layout-justify,initial);align-items:var(--navigation-layout-align,initial)}.wp-block-navigation__responsive-container:not(.is-menu-open.is-menu-open){color:inherit!important;background-color:inherit!important}.wp-block-navigation__responsive-container.is-menu-open{display:flex;flex-direction:column;background-color:inherit;padding:2rem;overflow:auto;z-index:100000}.wp-block-navigation__responsive-container.is-menu-open .wp-block-navigation__responsive-container-content{padding-top:calc(2rem + 24px);overflow:visible;display:flex;flex-direction:column;flex-wrap:nowrap;align-items:var(--navigation-layout-justification-setting,inherit)}.wp-block-navigation__responsive-container.is-menu-open .wp-block-navigation__responsive-container-content,.wp-block-navigation__responsive-container.is-menu-open .wp-block-navigation__responsive-container-content .wp-block-navigation__container,.wp-block-navigation__responsive-container.is-menu-open .wp-block-navigation__responsive-container-content .wp-block-page-list{justify-content:flex-start}.wp-block-navigation__responsive-container.is-menu-open .wp-block-navigation__responsive-container-content .wp-block-navigation__submenu-icon{display:none}.wp-block-navigation__responsive-container.is-menu-open .wp-block-navigation__responsive-container-content .has-child .submenu-container,.wp-block-navigation__responsive-container.is-menu-open .wp-block-navigation__responsive-container-content .has-child .wp-block-navigation__submenu-container{opacity:1;visibility:visible;height:auto;width:auto;overflow:initial;min-width:200px;position:static;border:none;padding-left:2rem;padding-right:2rem}.wp-block-navigation__responsive-container.is-menu-open .wp-block-navigation__responsive-container-content .wp-block-navigation__container,.wp-block-navigation__responsive-container.is-menu-open .wp-block-navigation__responsive-container-content .wp-block-navigation__submenu-container{gap:inherit}.wp-block-navigation__responsive-container.is-menu-open .wp-block-navigation__responsive-container-content .wp-block-navigation__submenu-container{padding-top:var(--wp--style--block-gap,2em)}.wp-block-navigation__responsive-container.is-menu-open .wp-block-navigation__responsive-container-content .wp-block-navigation-item__content{padding:0}.wp-block-navigation__responsive-container.is-menu-open .wp-block-navigation__responsive-container-content .wp-block-navigation-item,.wp-block-navigation__responsive-container.is-menu-open .wp-block-navigation__responsive-container-content .wp-block-navigation__container,.wp-block-navigation__responsive-container.is-menu-open .wp-block-navigation__responsive-container-content .wp-block-page-list{display:flex;flex-direction:column;align-items:var(--navigation-layout-justification-setting,initial)}.wp-block-navigation__responsive-container.is-menu-open .wp-block-navigation-item,.wp-block-navigation__responsive-container.is-menu-open .wp-block-navigation-item .wp-block-navigation__submenu-container,.wp-block-navigation__responsive-container.is-menu-open .wp-block-page-list{color:inherit!important;background:transparent!important}.wp-block-navigation__responsive-container.is-menu-open .wp-block-navigation__submenu-container.wp-block-navigation__submenu-container.wp-block-navigation__submenu-container.wp-block-navigation__submenu-container{right:auto;left:auto}@media (min-width:600px){.wp-block-navigation__responsive-container:not(.hidden-by-default):not(.is-menu-open){display:block;width:100%;position:relative;z-index:auto;background-color:inherit}.wp-block-navigation__responsive-container:not(.hidden-by-default):not(.is-menu-open) .wp-block-navigation__responsive-container-close{display:none}.wp-block-navigation__responsive-container.is-menu-open .wp-block-navigation__submenu-container.wp-block-navigation__submenu-container.wp-block-navigation__submenu-container.wp-block-navigation__submenu-container{left:0}}.wp-block-navigation:not(.has-background) .wp-block-navigation__responsive-container.is-menu-open{background-color:#fff;color:#000}.wp-block-navigation__toggle_button_label{font-size:1rem;font-weight:700}.wp-block-navigation__responsive-container-close,.wp-block-navigation__responsive-container-open{vertical-align:middle;cursor:pointer;color:currentColor;background:transparent;border:none;margin:0;padding:0}.wp-block-navigation__responsive-container-close svg,.wp-block-navigation__responsive-container-open svg{fill:currentColor;pointer-events:none;display:block;width:24px;height:24px}.wp-block-navigation__responsive-container-open{display:flex}@media (min-width:600px){.wp-block-navigation__responsive-container-open:not(.always-shown){display:none}}.wp-block-navigation__responsive-container-close{position:absolute;top:0;right:0;z-index:2}.wp-block-navigation__responsive-close{width:100%}.wp-block-navigation__responsive-close:focus{outline:none}.is-menu-open .wp-block-navigation__responsive-close,.is-menu-open .wp-block-navigation__responsive-container-content,.is-menu-open .wp-block-navigation__responsive-dialog{box-sizing:border-box}.wp-block-navigation__responsive-dialog{position:relative}html.has-modal-open{overflow:hidden}.wp-block-navigation .wp-block-navigation-item__label{word-break:normal;overflow-wrap:break-word}.wp-block-navigation .wp-block-navigation-item__description{display:none}.wp-block-navigation .wp-block-page-list{display:flex;flex-direction:var(--navigation-layout-direction,initial);justify-content:var(--navigation-layout-justify,initial);align-items:var(--navigation-layout-align,initial);flex-wrap:var(--navigation-layout-wrap,wrap);background-color:inherit}.wp-block-navigation .wp-block-navigation-item{background-color:inherit}.is-small-text{font-size:.875em}.is-regular-text{font-size:1em}.is-large-text{font-size:2.25em}.is-larger-text{font-size:3em}.has-drop-cap:not(:focus):first-letter {float:left;font-size:8.4em;line-height:.68;font-weight:100;margin:.05em .1em 0 0;text-transform:uppercase;font-style:normal}p.has-drop-cap.has-background{overflow:hidden}p.has-background{padding:1.25em 2.375em}:where(p.has-text-color:not(.has-link-color)) a{color:inherit}.wp-block-post-author{display:flex;flex-wrap:wrap}.wp-block-post-author__byline{width:100%;margin-top:0;margin-bottom:0;font-size:.5em}.wp-block-post-author__avatar{margin-right:1em}.wp-block-post-author__bio{margin-bottom:.7em;font-size:.7em}.wp-block-post-author__content{flex-grow:1;flex-basis:0}.wp-block-post-author__name{margin:0}.wp-block-post-comments .alignleft{float:left}.wp-block-post-comments .alignright{float:right}.wp-block-post-comments .navigation:after{content:"";display:table;clear:both}.wp-block-post-comments .commentlist{clear:both;list-style:none;margin:0;padding:0}.wp-block-post-comments .commentlist .comment{min-height:2.25em;padding-left:3.25em}.wp-block-post-comments .commentlist .comment p{font-size:1em;line-height:1.8;margin:1em 0}.wp-block-post-comments .commentlist .children{list-style:none;margin:0;padding:0}.wp-block-post-comments .comment-author{line-height:1.5}.wp-block-post-comments .comment-author .avatar{border-radius:1.5em;display:block;float:left;height:2.5em;margin-top:.5em;margin-right:.75em;width:2.5em}.wp-block-post-comments .comment-author cite{font-style:normal}.wp-block-post-comments .comment-meta{font-size:.875em;line-height:1.5}.wp-block-post-comments .comment-meta b{font-weight:400}.wp-block-post-comments .comment-meta .comment-awaiting-moderation{margin-top:1em;margin-bottom:1em;display:block}.wp-block-post-comments .comment-body .commentmetadata{font-size:.875em}.wp-block-post-comments .comment-form-author label,.wp-block-post-comments .comment-form-comment label,.wp-block-post-comments .comment-form-email label,.wp-block-post-comments .comment-form-url label{display:block;margin-bottom:.25em}.wp-block-post-comments .comment-form input:not([type=submit]):not([type=checkbox]),.wp-block-post-comments .comment-form textarea{display:block;box-sizing:border-box;width:100%}.wp-block-post-comments .comment-form-cookies-consent{display:flex;gap:.25em}.wp-block-post-comments .comment-form-cookies-consent #wp-comment-cookies-consent{margin-top:.35em}.wp-block-post-comments .comment-reply-title{margin-bottom:0}.wp-block-post-comments .comment-reply-title :where(small){font-size:var(--wp--preset--font-size--medium,smaller);margin-left:.5em}.wp-block-post-comments .reply{font-size:.875em;margin-bottom:1.4em}.wp-block-post-comments input:not([type=submit]),.wp-block-post-comments textarea{border:1px solid #949494;font-size:1em;font-family:inherit}.wp-block-post-comments input:not([type=submit]):not([type=checkbox]),.wp-block-post-comments textarea{padding:calc(.667em + 2px)}.wp-block-post-comments input[type=submit]{border:none}.wp-block-post-comments-form[style*=font-weight] :where(.comment-reply-title){font-weight:inherit}.wp-block-post-comments-form[style*=font-family] :where(.comment-reply-title){font-family:inherit}.wp-block-post-comments-form[class*=-font-size] :where(.comment-reply-title),.wp-block-post-comments-form[style*=font-size] :where(.comment-reply-title){font-size:inherit}.wp-block-post-comments-form[style*=line-height] :where(.comment-reply-title){line-height:inherit}.wp-block-post-comments-form[style*=font-style] :where(.comment-reply-title){font-style:inherit}.wp-block-post-comments-form[style*=letter-spacing] :where(.comment-reply-title){letter-spacing:inherit}.wp-block-post-comments-form input[type=submit]{border:none;box-shadow:none;cursor:pointer;display:inline-block;text-align:center;overflow-wrap:break-word}.wp-block-post-comments-form input:not([type=submit]),.wp-block-post-comments-form textarea{border:1px solid #949494;font-size:1em;font-family:inherit}.wp-block-post-comments-form input:not([type=submit]):not([type=checkbox]),.wp-block-post-comments-form textarea{padding:calc(.667em + 2px)}.wp-block-post-comments-form .comment-form input:not([type=submit]):not([type=checkbox]),.wp-block-post-comments-form .comment-form textarea{display:block;box-sizing:border-box;width:100%}.wp-block-post-comments-form .comment-form-author label,.wp-block-post-comments-form .comment-form-email label,.wp-block-post-comments-form .comment-form-url label{display:block;margin-bottom:.25em}.wp-block-post-comments-form .comment-form-cookies-consent{display:flex;gap:.25em}.wp-block-post-comments-form .comment-form-cookies-consent #wp-comment-cookies-consent{margin-top:.35em}.wp-block-post-comments-form .comment-reply-title{margin-bottom:0}.wp-block-post-comments-form .comment-reply-title :where(small){font-size:var(--wp--preset--font-size--medium,smaller);margin-left:.5em}.wp-block-post-excerpt__more-link{display:inline-block}.wp-block-post-featured-image{margin-left:0;margin-right:0}.wp-block-post-featured-image a{display:block}.wp-block-post-featured-image img{max-width:100%;width:100%;height:auto;vertical-align:bottom}.wp-block-post-featured-image.alignfull img,.wp-block-post-featured-image.alignwide img{width:100%}.wp-block-post-terms__separator{white-space:pre-wrap}.wp-block-post-title{word-break:break-word}.wp-block-post-title a{display:inline-block}.wp-block-preformatted{white-space:pre-wrap}.wp-block-preformatted.has-background{padding:1.25em 2.375em}.wp-block-pullquote{margin:0 0 1em;padding:3em 0;text-align:center;overflow-wrap:break-word;box-sizing:border-box}.wp-block-pullquote blockquote,.wp-block-pullquote cite,.wp-block-pullquote p{color:inherit}.wp-block-pullquote.alignleft,.wp-block-pullquote.alignright,.wp-block-pullquote.has-text-align-left,.wp-block-pullquote.has-text-align-right{max-width:420px}.wp-block-pullquote.alignleft p,.wp-block-pullquote.alignright p,.wp-block-pullquote.has-text-align-left p,.wp-block-pullquote.has-text-align-right p{font-size:1.25em}.wp-block-pullquote p{font-size:1.75em;line-height:1.6}.wp-block-pullquote cite,.wp-block-pullquote footer{position:relative}.wp-block-pullquote .has-text-color a{color:inherit}.wp-block-pullquote.has-text-align-left blockquote{text-align:left}.wp-block-pullquote.has-text-align-right blockquote{text-align:right}.wp-block-pullquote.is-style-solid-color{border:none}.wp-block-pullquote.is-style-solid-color blockquote{margin-left:auto;margin-right:auto;max-width:60%}.wp-block-pullquote.is-style-solid-color blockquote p{margin-top:0;margin-bottom:0;font-size:2em}.wp-block-pullquote.is-style-solid-color blockquote cite{text-transform:none;font-style:normal}.wp-block-pullquote cite{color:inherit}.wp-block-post-template,.wp-block-query-loop{margin-top:0;margin-bottom:0;max-width:100%;list-style:none;padding:0}.wp-block-post-template.wp-block-post-template,.wp-block-query-loop.wp-block-post-template{background:none}.wp-block-post-template.is-flex-container,.wp-block-query-loop.is-flex-container{flex-direction:row;display:flex;flex-wrap:wrap;gap:1.25em}.wp-block-post-template.is-flex-container li,.wp-block-query-loop.is-flex-container li{margin:0;width:100%}@media (min-width:600px){.wp-block-post-template.is-flex-container.is-flex-container.columns-2>li,.wp-block-query-loop.is-flex-container.is-flex-container.columns-2>li{width:calc(50% - .625em)}.wp-block-post-template.is-flex-container.is-flex-container.columns-3>li,.wp-block-query-loop.is-flex-container.is-flex-container.columns-3>li{width:calc(33.33333% - .83333em)}.wp-block-post-template.is-flex-container.is-flex-container.columns-4>li,.wp-block-query-loop.is-flex-container.is-flex-container.columns-4>li{width:calc(25% - .9375em)}.wp-block-post-template.is-flex-container.is-flex-container.columns-5>li,.wp-block-query-loop.is-flex-container.is-flex-container.columns-5>li{width:calc(20% - 1em)}.wp-block-post-template.is-flex-container.is-flex-container.columns-6>li,.wp-block-query-loop.is-flex-container.is-flex-container.columns-6>li{width:calc(16.66667% - 1.04167em)}}.wp-block-query-pagination>.wp-block-query-pagination-next,.wp-block-query-pagination>.wp-block-query-pagination-numbers,.wp-block-query-pagination>.wp-block-query-pagination-previous{margin-right:.5em;margin-bottom:.5em}.wp-block-query-pagination>.wp-block-query-pagination-next:last-child,.wp-block-query-pagination>.wp-block-query-pagination-numbers:last-child,.wp-block-query-pagination>.wp-block-query-pagination-previous:last-child{margin-right:0}.wp-block-query-pagination .wp-block-query-pagination-previous-arrow{margin-right:1ch;display:inline-block}.wp-block-query-pagination .wp-block-query-pagination-previous-arrow:not(.is-arrow-chevron){transform:scaleX(1)}.wp-block-query-pagination .wp-block-query-pagination-next-arrow{margin-left:1ch;display:inline-block}.wp-block-query-pagination .wp-block-query-pagination-next-arrow:not(.is-arrow-chevron){transform:scaleX(1)}.wp-block-query-pagination.aligncenter{justify-content:center}.wp-block-quote{box-sizing:border-box;overflow-wrap:break-word}.wp-block-quote.is-large:not(.is-style-plain),.wp-block-quote.is-style-large:not(.is-style-plain){margin-bottom:1em;padding:0 1em}.wp-block-quote.is-large:not(.is-style-plain) p,.wp-block-quote.is-style-large:not(.is-style-plain) p{font-size:1.5em;font-style:italic;line-height:1.6}.wp-block-quote.is-large:not(.is-style-plain) cite,.wp-block-quote.is-large:not(.is-style-plain) footer,.wp-block-quote.is-style-large:not(.is-style-plain) cite,.wp-block-quote.is-style-large:not(.is-style-plain) footer{font-size:1.125em;text-align:right}.wp-block-read-more{display:block;width:-moz-fit-content;width:fit-content}.wp-block-read-more:not([style*=text-decoration]),.wp-block-read-more:not([style*=text-decoration]):active,.wp-block-read-more:not([style*=text-decoration]):focus{text-decoration:none}ul.wp-block-rss{list-style:none;padding:0}ul.wp-block-rss.wp-block-rss{box-sizing:border-box}ul.wp-block-rss.alignleft{margin-right:2em}ul.wp-block-rss.alignright{margin-left:2em}ul.wp-block-rss.is-grid{display:flex;flex-wrap:wrap;padding:0;list-style:none}ul.wp-block-rss.is-grid li{margin:0 1em 1em 0;width:100%}@media (min-width:600px){ul.wp-block-rss.columns-2 li{width:calc(50% - 1em)}ul.wp-block-rss.columns-3 li{width:calc(33.33333% - 1em)}ul.wp-block-rss.columns-4 li{width:calc(25% - 1em)}ul.wp-block-rss.columns-5 li{width:calc(20% - 1em)}ul.wp-block-rss.columns-6 li{width:calc(16.66667% - 1em)}}.wp-block-rss__item-author,.wp-block-rss__item-publish-date{display:block;font-size:.8125em}.wp-block-search__button{background:#f7f7f7;border:1px solid #ccc;padding:.375em .625em;color:#32373c;margin-left:.625em;word-break:normal;font-size:inherit;font-family:inherit;line-height:inherit}.wp-block-search__button.has-icon{line-height:0}.wp-block-search__button svg{min-width:1.5em;min-height:1.5em;fill:currentColor}.wp-block-search__inside-wrapper{display:flex;flex:auto;flex-wrap:nowrap;max-width:100%}.wp-block-search__label{width:100%}.wp-block-search__input{padding:8px;flex-grow:1;min-width:3em;border:1px solid #949494;font-size:inherit;font-family:inherit;line-height:inherit}.wp-block-search.wp-block-search__button-only .wp-block-search__button{margin-left:0}.wp-block-search.wp-block-search__button-inside .wp-block-search__inside-wrapper{padding:4px;border:1px solid #949494}.wp-block-search.wp-block-search__button-inside .wp-block-search__inside-wrapper .wp-block-search__input{border-radius:0;border:none;padding:0 0 0 .25em}.wp-block-search.wp-block-search__button-inside .wp-block-search__inside-wrapper .wp-block-search__input:focus{outline:none}.wp-block-search.wp-block-search__button-inside .wp-block-search__inside-wrapper .wp-block-search__button{padding:.125em .5em}.wp-block-search.aligncenter .wp-block-search__inside-wrapper{margin:auto}.wp-block-separator{border-top:1px solid;border-bottom:1px solid}.wp-block-separator.is-style-dots{background:none!important;border:none;text-align:center;line-height:1;height:auto}.wp-block-separator.is-style-dots:before{content:"···";color:currentColor;font-size:1.5em;letter-spacing:2em;padding-left:2em;font-family:serif}.wp-block-site-logo{line-height:0}.wp-block-site-logo a{display:inline-block}.wp-block-site-logo.is-default-size img{width:120px;height:auto}.wp-block-site-logo a,.wp-block-site-logo img{border-radius:inherit}.wp-block-site-logo.aligncenter{margin-left:auto;margin-right:auto;text-align:center}.wp-block-site-logo.is-style-rounded{border-radius:9999px}.wp-block-social-links{padding-left:0;padding-right:0;text-indent:0;margin-left:0;background:none}.wp-block-social-links .wp-social-link a,.wp-block-social-links .wp-social-link a:hover{text-decoration:none;border-bottom:0;box-shadow:none}.wp-block-social-links .wp-social-link a{padding:.25em}.wp-block-social-links .wp-social-link svg{width:1em;height:1em}.wp-block-social-links .wp-social-link span:not(.screen-reader-text){margin-left:.5em;margin-right:.5em;font-size:.65em}.wp-block-social-links.has-small-icon-size{font-size:16px}.wp-block-social-links,.wp-block-social-links.has-normal-icon-size{font-size:24px}.wp-block-social-links.has-large-icon-size{font-size:36px}.wp-block-social-links.has-huge-icon-size{font-size:48px}.wp-block-social-links.aligncenter{justify-content:center;display:flex}.wp-block-social-links.alignright{justify-content:flex-end}.wp-block-social-link{display:block;border-radius:9999px;transition:transform .1s ease;height:auto}@media (prefers-reduced-motion:reduce){.wp-block-social-link{transition-duration:0s;transition-delay:0s}}.wp-block-social-link a{align-items:center;display:flex;line-height:0;transition:transform .1s ease}.wp-block-social-link:hover{transform:scale(1.1)}.wp-block-social-links .wp-block-social-link .wp-block-social-link-anchor,.wp-block-social-links .wp-block-social-link .wp-block-social-link-anchor:active,.wp-block-social-links .wp-block-social-link .wp-block-social-link-anchor:hover,.wp-block-social-links .wp-block-social-link .wp-block-social-link-anchor:visited,.wp-block-social-links .wp-block-social-link .wp-block-social-link-anchor svg{color:currentColor;fill:currentColor}.wp-block-social-links:not(.is-style-logos-only) .wp-social-link{background-color:#f0f0f0;color:#444}.wp-block-social-links:not(.is-style-logos-only) .wp-social-link-amazon{background-color:#f90;color:#fff}.wp-block-social-links:not(.is-style-logos-only) .wp-social-link-bandcamp{background-color:#1ea0c3;color:#fff}.wp-block-social-links:not(.is-style-logos-only) .wp-social-link-behance{background-color:#0757fe;color:#fff}.wp-block-social-links:not(.is-style-logos-only) .wp-social-link-codepen{background-color:#1e1f26;color:#fff}.wp-block-social-links:not(.is-style-logos-only) .wp-social-link-deviantart{background-color:#02e49b;color:#fff}.wp-block-social-links:not(.is-style-logos-only) .wp-social-link-dribbble{background-color:#e94c89;color:#fff}.wp-block-social-links:not(.is-style-logos-only) .wp-social-link-dropbox{background-color:#4280ff;color:#fff}.wp-block-social-links:not(.is-style-logos-only) .wp-social-link-etsy{background-color:#f45800;color:#fff}.wp-block-social-links:not(.is-style-logos-only) .wp-social-link-facebook{background-color:#1778f2;color:#fff}.wp-block-social-links:not(.is-style-logos-only) .wp-social-link-fivehundredpx{background-color:#000;color:#fff}.wp-block-social-links:not(.is-style-logos-only) .wp-social-link-flickr{background-color:#0461dd;color:#fff}.wp-block-social-links:not(.is-style-logos-only) .wp-social-link-foursquare{background-color:#e65678;color:#fff}.wp-block-social-links:not(.is-style-logos-only) .wp-social-link-github{background-color:#24292d;color:#fff}.wp-block-social-links:not(.is-style-logos-only) .wp-social-link-goodreads{background-color:#eceadd;color:#382110}.wp-block-social-links:not(.is-style-logos-only) .wp-social-link-google{background-color:#ea4434;color:#fff}.wp-block-social-links:not(.is-style-logos-only) .wp-social-link-instagram{background-color:#f00075;color:#fff}.wp-block-social-links:not(.is-style-logos-only) .wp-social-link-lastfm{background-color:#e21b24;color:#fff}.wp-block-social-links:not(.is-style-logos-only) .wp-social-link-linkedin{background-color:#0d66c2;color:#fff}.wp-block-social-links:not(.is-style-logos-only) .wp-social-link-mastodon{background-color:#3288d4;color:#fff}.wp-block-social-links:not(.is-style-logos-only) .wp-social-link-medium{background-color:#02ab6c;color:#fff}.wp-block-social-links:not(.is-style-logos-only) .wp-social-link-meetup{background-color:#f6405f;color:#fff}.wp-block-social-links:not(.is-style-logos-only) .wp-social-link-patreon{background-color:#ff424d;color:#fff}.wp-block-social-links:not(.is-style-logos-only) .wp-social-link-pinterest{background-color:#e60122;color:#fff}.wp-block-social-links:not(.is-style-logos-only) .wp-social-link-pocket{background-color:#ef4155;color:#fff}.wp-block-social-links:not(.is-style-logos-only) .wp-social-link-reddit{background-color:#fe4500;color:#fff}.wp-block-social-links:not(.is-style-logos-only) .wp-social-link-skype{background-color:#0478d7;color:#fff}.wp-block-social-links:not(.is-style-logos-only) .wp-social-link-snapchat{background-color:#fefc00;color:#fff;stroke:#000}.wp-block-social-links:not(.is-style-logos-only) .wp-social-link-soundcloud{background-color:#ff5600;color:#fff}.wp-block-social-links:not(.is-style-logos-only) .wp-social-link-spotify{background-color:#1bd760;color:#fff}.wp-block-social-links:not(.is-style-logos-only) .wp-social-link-telegram{background-color:#2aabee;color:#fff}.wp-block-social-links:not(.is-style-logos-only) .wp-social-link-tiktok{background-color:#000;color:#fff}.wp-block-social-links:not(.is-style-logos-only) .wp-social-link-tumblr{background-color:#011835;color:#fff}.wp-block-social-links:not(.is-style-logos-only) .wp-social-link-twitch{background-color:#6440a4;color:#fff}.wp-block-social-links:not(.is-style-logos-only) .wp-social-link-twitter{background-color:#1da1f2;color:#fff}.wp-block-social-links:not(.is-style-logos-only) .wp-social-link-vimeo{background-color:#1eb7ea;color:#fff}.wp-block-social-links:not(.is-style-logos-only) .wp-social-link-vk{background-color:#4680c2;color:#fff}.wp-block-social-links:not(.is-style-logos-only) .wp-social-link-wordpress{background-color:#3499cd;color:#fff}.wp-block-social-links:not(.is-style-logos-only) .wp-social-link-yelp{background-color:#d32422;color:#fff}.wp-block-social-links:not(.is-style-logos-only) .wp-social-link-youtube{background-color:red;color:#fff}.wp-block-social-links.is-style-logos-only .wp-social-link{background:none}.wp-block-social-links.is-style-logos-only .wp-social-link a{padding:0}.wp-block-social-links.is-style-logos-only .wp-social-link svg{width:1.25em;height:1.25em}.wp-block-social-links.is-style-logos-only .wp-social-link-amazon{color:#f90}.wp-block-social-links.is-style-logos-only .wp-social-link-bandcamp{color:#1ea0c3}.wp-block-social-links.is-style-logos-only .wp-social-link-behance{color:#0757fe}.wp-block-social-links.is-style-logos-only .wp-social-link-codepen{color:#1e1f26}.wp-block-social-links.is-style-logos-only .wp-social-link-deviantart{color:#02e49b}.wp-block-social-links.is-style-logos-only .wp-social-link-dribbble{color:#e94c89}.wp-block-social-links.is-style-logos-only .wp-social-link-dropbox{color:#4280ff}.wp-block-social-links.is-style-logos-only .wp-social-link-etsy{color:#f45800}.wp-block-social-links.is-style-logos-only .wp-social-link-facebook{color:#1778f2}.wp-block-social-links.is-style-logos-only .wp-social-link-fivehundredpx{color:#000}.wp-block-social-links.is-style-logos-only .wp-social-link-flickr{color:#0461dd}.wp-block-social-links.is-style-logos-only .wp-social-link-foursquare{color:#e65678}.wp-block-social-links.is-style-logos-only .wp-social-link-github{color:#24292d}.wp-block-social-links.is-style-logos-only .wp-social-link-goodreads{color:#382110}.wp-block-social-links.is-style-logos-only .wp-social-link-google{color:#ea4434}.wp-block-social-links.is-style-logos-only .wp-social-link-instagram{color:#f00075}.wp-block-social-links.is-style-logos-only .wp-social-link-lastfm{color:#e21b24}.wp-block-social-links.is-style-logos-only .wp-social-link-linkedin{color:#0d66c2}.wp-block-social-links.is-style-logos-only .wp-social-link-mastodon{color:#3288d4}.wp-block-social-links.is-style-logos-only .wp-social-link-medium{color:#02ab6c}.wp-block-social-links.is-style-logos-only .wp-social-link-meetup{color:#f6405f}.wp-block-social-links.is-style-logos-only .wp-social-link-patreon{color:#ff424d}.wp-block-social-links.is-style-logos-only .wp-social-link-pinterest{color:#e60122}.wp-block-social-links.is-style-logos-only .wp-social-link-pocket{color:#ef4155}.wp-block-social-links.is-style-logos-only .wp-social-link-reddit{color:#fe4500}.wp-block-social-links.is-style-logos-only .wp-social-link-skype{color:#0478d7}.wp-block-social-links.is-style-logos-only .wp-social-link-snapchat{color:#fff;stroke:#000}.wp-block-social-links.is-style-logos-only .wp-social-link-soundcloud{color:#ff5600}.wp-block-social-links.is-style-logos-only .wp-social-link-spotify{color:#1bd760}.wp-block-social-links.is-style-logos-only .wp-social-link-telegram{color:#2aabee}.wp-block-social-links.is-style-logos-only .wp-social-link-tiktok{color:#000}.wp-block-social-links.is-style-logos-only .wp-social-link-tumblr{color:#011835}.wp-block-social-links.is-style-logos-only .wp-social-link-twitch{color:#6440a4}.wp-block-social-links.is-style-logos-only .wp-social-link-twitter{color:#1da1f2}.wp-block-social-links.is-style-logos-only .wp-social-link-vimeo{color:#1eb7ea}.wp-block-social-links.is-style-logos-only .wp-social-link-vk{color:#4680c2}.wp-block-social-links.is-style-logos-only .wp-social-link-wordpress{color:#3499cd}.wp-block-social-links.is-style-logos-only .wp-social-link-yelp{color:#d32422}.wp-block-social-links.is-style-logos-only .wp-social-link-youtube{color:red}.wp-block-social-links.is-style-pill-shape .wp-social-link{width:auto}.wp-block-social-links.is-style-pill-shape .wp-social-link a{padding-left:.66667em;padding-right:.66667em}.wp-block-spacer{clear:both}.wp-block-tag-cloud.aligncenter{text-align:center}.wp-block-tag-cloud.alignfull{padding-left:1em;padding-right:1em}.wp-block-tag-cloud a{display:inline-block;margin-right:5px}.wp-block-tag-cloud span{display:inline-block;margin-left:5px;text-decoration:none}.wp-block-tag-cloud.is-style-outline{display:flex;flex-wrap:wrap;gap:1ch}.wp-block-tag-cloud.is-style-outline a{border:1px solid;font-size:unset!important;margin-right:0;padding:1ch 2ch;text-decoration:none!important}.wp-block-table{margin:0 0 1em;overflow-x:auto}.wp-block-table table{border-collapse:collapse;width:100%}.wp-block-table .has-fixed-layout{table-layout:fixed;width:100%}.wp-block-table .has-fixed-layout td,.wp-block-table .has-fixed-layout th{word-break:break-word}.wp-block-table.aligncenter,.wp-block-table.alignleft,.wp-block-table.alignright{display:table;width:auto}.wp-block-table.aligncenter td,.wp-block-table.aligncenter th,.wp-block-table.alignleft td,.wp-block-table.alignleft th,.wp-block-table.alignright td,.wp-block-table.alignright th{word-break:break-word}.wp-block-table .has-subtle-light-gray-background-color{background-color:#f3f4f5}.wp-block-table .has-subtle-pale-green-background-color{background-color:#e9fbe5}.wp-block-table .has-subtle-pale-blue-background-color{background-color:#e7f5fe}.wp-block-table .has-subtle-pale-pink-background-color{background-color:#fcf0ef}.wp-block-table.is-style-stripes{border-spacing:0;border-collapse:inherit;background-color:transparent;border-bottom:1px solid #f0f0f0}.wp-block-table.is-style-stripes tbody tr:nth-child(odd){background-color:#f0f0f0}.wp-block-table.is-style-stripes.has-subtle-light-gray-background-color tbody tr:nth-child(odd){background-color:#f3f4f5}.wp-block-table.is-style-stripes.has-subtle-pale-green-background-color tbody tr:nth-child(odd){background-color:#e9fbe5}.wp-block-table.is-style-stripes.has-subtle-pale-blue-background-color tbody tr:nth-child(odd){background-color:#e7f5fe}.wp-block-table.is-style-stripes.has-subtle-pale-pink-background-color tbody tr:nth-child(odd){background-color:#fcf0ef}.wp-block-table.is-style-stripes td,.wp-block-table.is-style-stripes th{border-color:transparent}.wp-block-table .has-border-color>*,.wp-block-table .has-border-color td,.wp-block-table .has-border-color th,.wp-block-table .has-border-color tr{border-color:inherit}.wp-block-table table[style*=border-style]>*,.wp-block-table table[style*=border-style] td,.wp-block-table table[style*=border-style] th,.wp-block-table table[style*=border-style] tr{border-style:inherit}.wp-block-table table[style*=border-width]>*,.wp-block-table table[style*=border-width] td,.wp-block-table table[style*=border-width] th,.wp-block-table table[style*=border-width] tr{border-width:inherit;border-style:inherit}.wp-block-text-columns,.wp-block-text-columns.aligncenter{display:flex}.wp-block-text-columns .wp-block-column{margin:0 1em;padding:0}.wp-block-text-columns .wp-block-column:first-child{margin-left:0}.wp-block-text-columns .wp-block-column:last-child{margin-right:0}.wp-block-text-columns.columns-2 .wp-block-column{width:50%}.wp-block-text-columns.columns-3 .wp-block-column{width:33.33333%}.wp-block-text-columns.columns-4 .wp-block-column{width:25%}pre.wp-block-verse{font-family:inherit;overflow:auto;white-space:pre-wrap}.wp-block-video{margin:0 0 1em}.wp-block-video video{width:100%}@supports (position:sticky){.wp-block-video [poster]{-o-object-fit:cover;object-fit:cover}}.wp-block-video.aligncenter{text-align:center}.wp-block-video figcaption{margin-top:.5em;margin-bottom:1em}:root{--wp--preset--font-size--normal:16px;--wp--preset--font-size--huge:42px}:root .has-very-light-gray-background-color{background-color:#eee}:root .has-very-dark-gray-background-color{background-color:#313131}:root .has-very-light-gray-color{color:#eee}:root .has-very-dark-gray-color{color:#313131}:root .has-vivid-green-cyan-to-vivid-cyan-blue-gradient-background{background:linear-gradient(135deg,#00d084,#0693e3)}:root .has-purple-crush-gradient-background{background:linear-gradient(135deg,#34e2e4,#4721fb 50%,#ab1dfe)}:root .has-hazy-dawn-gradient-background{background:linear-gradient(135deg,#faaca8,#dad0ec)}:root .has-subdued-olive-gradient-background{background:linear-gradient(135deg,#fafae1,#67a671)}:root .has-atomic-cream-gradient-background{background:linear-gradient(135deg,#fdd79a,#004a59)}:root .has-nightshade-gradient-background{background:linear-gradient(135deg,#330968,#31cdcf)}:root .has-midnight-gradient-background{background:linear-gradient(135deg,#020381,#2874fc)}.has-regular-font-size{font-size:1em}.has-larger-font-size{font-size:2.625em}.has-normal-font-size{font-size:var(--wp--preset--font-size--normal)}.has-huge-font-size{font-size:var(--wp--preset--font-size--huge)}.has-text-align-center{text-align:center}.has-text-align-left{text-align:left}.has-text-align-right{text-align:right}#end-resizable-editor-section{display:none}.aligncenter{clear:both}.items-justified-left{justify-content:flex-start}.items-justified-center{justify-content:center}.items-justified-right{justify-content:flex-end}.items-justified-space-between{justify-content:space-between}.screen-reader-text{border:0;clip:rect(1px,1px,1px,1px);-webkit-clip-path:inset(50%);clip-path:inset(50%);height:1px;margin:-1px;overflow:hidden;padding:0;position:absolute;width:1px;word-wrap:normal!important}.screen-reader-text:focus{background-color:#ddd;clip:auto!important;-webkit-clip-path:none;clip-path:none;color:#444;display:block;font-size:1em;height:auto;left:5px;line-height:normal;padding:15px 23px 14px;text-decoration:none;top:5px;width:auto;z-index:100000}html :where(.has-border-color),html :where([style*=border-width]){border-style:solid}html :where(img[class*=wp-image-]){height:auto;max-width:100%}/*]]>*/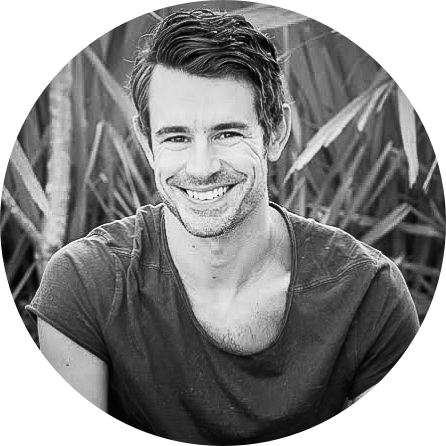 Ben Ellis, Freelance UX Designer
I'm an experienced UX Designer who's been working with leading brands, agencies and businesses for over 20 years
What I Do
Each project has its own unique challenges and requirements, but my role typically involves:
Research & Strategy
Heuristic Evaluations
UI Audits
Web Analytics Reviews
Competitor Analysis
User Persona Development
Information Design
Content Auditing
Content Strategy
Taxonomy Design
Site Mapping
User Journey Optimisation
Interaction Design
Wireframing
Prototyping
UI Design
Responsive Web Design
Pattern Libraries & Design Systems
Brand Experience
Just a few of the brands I've worked with over the years.
Moncler, Carolina Herrera, Mulberry, Jaguar Land Rover, WWF/Netflix, John Lewis, Avnet, Channel 4, Talk Talk, BT
I'm passionate about creating well-designed, innovative experiences, life-long learning and exploring new challenges.
I blend my deep understanding of technology and empathy for the needs of others with a proactive, pragmatic and no-nonsense approach.
I'm at my best when working on challenging projects. Whether as part of a team or independently, I always strive to simplify, avoid jargon and clearly articulate my opinions.
I care about the small details and I'm a perfectionist at heart. However, through experience, I understand there's a balance to be struck when trying to get things done in a fast-paced environment.
I'm a strong believer in always giving my best efforts and bring this attitude into each new project I undertake.
20+ years of experience working in digital technology & advertising (13 in UX, 7 in development)
Multi-disciplinary skillset encompassing design, UX and development
Extensive e-commerce, luxury/fashion brand experience
Working with clients to distil business requirements and define key goals
Development of UX strategies that champion user needs and business goals
Experience of working on UX challenges with durations ranging from a week to several years
UX research & analysis including heuristic evaluations, UI audits, analytics reviews & competitor research
Solid reputation for designing & delivering sitemaps, user journeys, user stories, wireframes & prototypes
Expert knowledge of modern software including Figma, Sketch, Zeplin, Protopie, Jira & Confluence
Deep understanding of both native mobile and responsive web technologies
Ability to collaborate and gel with both creative and technical teams
Comfortable presenting work to clients & stakeholders
Mentoring design students on Design Lab's Interaction Design course
Exposure to an array of working styles including waterfall, design sprints, agile, lean etc.
Technical & Design Skills
Analytics
Analytics
Analytics
Agency Experience*
20|20, 8 Inc, Blast Radius, Blue Baracuda, Bostock & Pollitt, B-Reel, Byng Systems, Candi, Cimex, Coast Digital, Collective London, CMW London, Commercial Art, Crayon, Dare, Dam Digital, Deep LLP, DesignLab, Digital & Direct, Duke Interactive/Avenue A Razorfish, Glue Isobar, Grand Union, Hi-ReS!, Hi Mum! Said Dad, Huddle Creative, Isobar Mobile, Juice Corporation, Karmarama, Keepthinking, Mission London, Moving Picture (MPC), Mr. President, Ogilvy Interactive, Pirata London, Preloaded, Publicis Blueprint, Reason, Rehab Studio, R/GA London, Saatchi & Saatchi London, SAS Design, Spark 44, Stink Studios, TCO London, The Observer Effect, This is Real Art, Travel Supermarket, Unit 9, Weir & Wong, Work Club.
* Yep the list is alphabetically ordered, are you impressed with my level of OCD?

Joana Flor
Senior Interactive Producer, MPC
"Ben's input on the project was absolutely essential. He is a dream to work with: great attitude and a totally expert in his craft. He makes the UX design process attainable to client and team. Can't rate him enough. I'm looking forward to working back together."

Robert Kidd
Founder McKinlay Kidd
"We first worked with Ben nearly 8 years ago when he designed our new company's very first website. It is a testament to the quality of service and creativity he offers that he is still a valuable business partner."

Andrew Cowley
Growth Strategy and Innovation
"I can recommend him very highly. He is very conscientious and attentive to detail around design itself, but also has a bigger-picture view of what we were trying to achieve as a business. Great client communication skills, and also a good guy to have around on the team for long stints on client site."

Fun Facts
For those persistent people who got this far down the page and want to find out a little more about what makes me tick.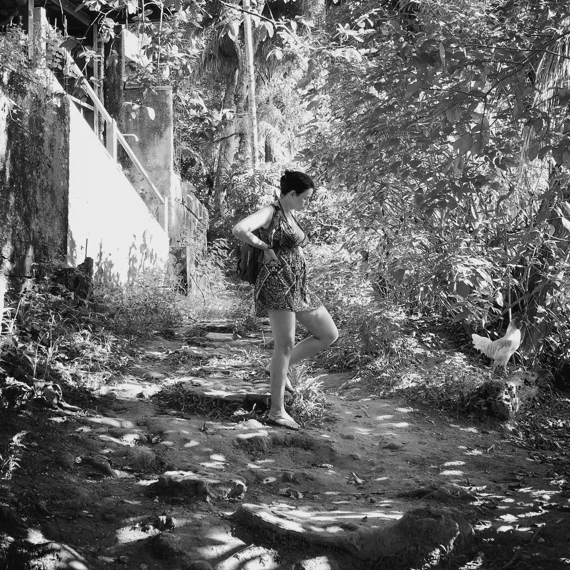 No. 1 - Travel
I love to travel and experience new cultures, so much so that I married an animal-loving Brazilian and spent the past 10 years learning Portuguese.
No. 2 - Fitness
I'm an active person, whether that's going to the gym, pool or running. Here's a picture of my trainers to prove it!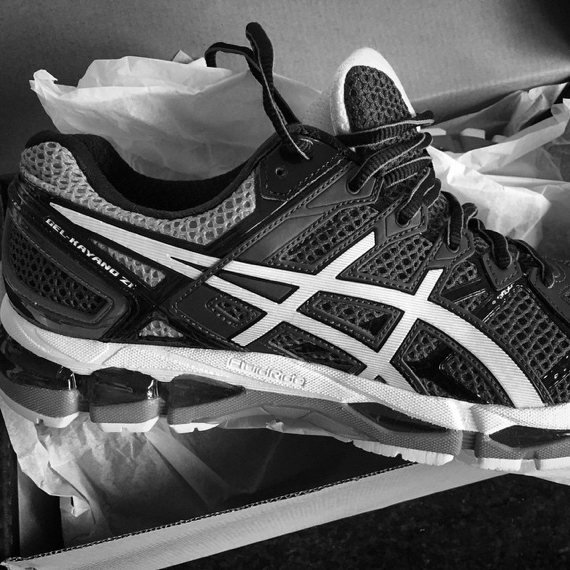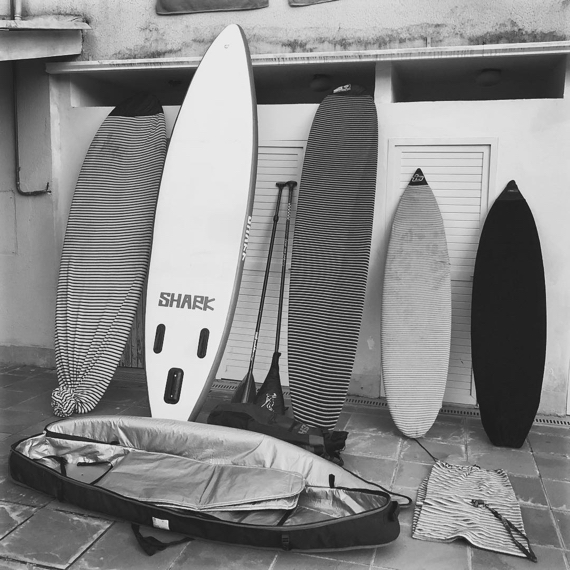 No. 3 - Surfing
I'm obsessed with surfing, stand-up paddling, open-water swimming, anything that keeps me in the water for as long as possible.
At last count, I had about ten boards. Here's the Brazilian quiver.
No. 4 - I'm Social
No, I don't mean I'm on social media (although I am - a bit). I'm talking about the real deal. Talking to people rocks!
Whether that's at the counter in the supermarket or boarding a plane to somewhere tropical, I love a bit of small talk!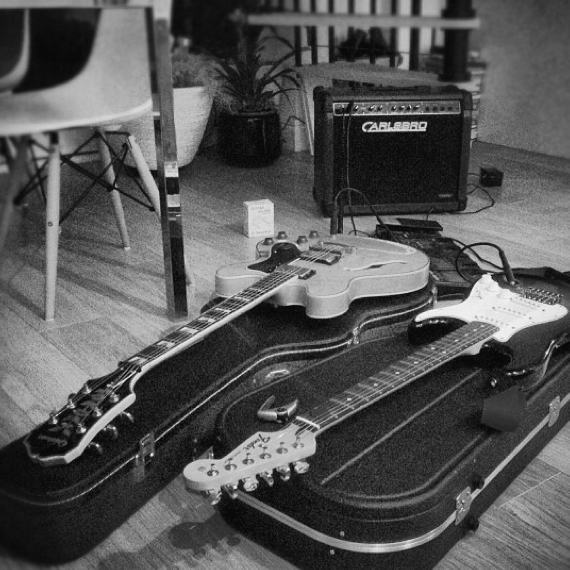 No. 5 - Music
Whether I'm cooking, working out, in the shower or at work, I've constantly got something on. I even dabble on with music production now and again.
Check out my profile on SoundCloud
No. 6 - Cooking & Craft Beer
I love food, cooking and craft beer. I occasionally attempt to brew my own (with only the one explosion to date).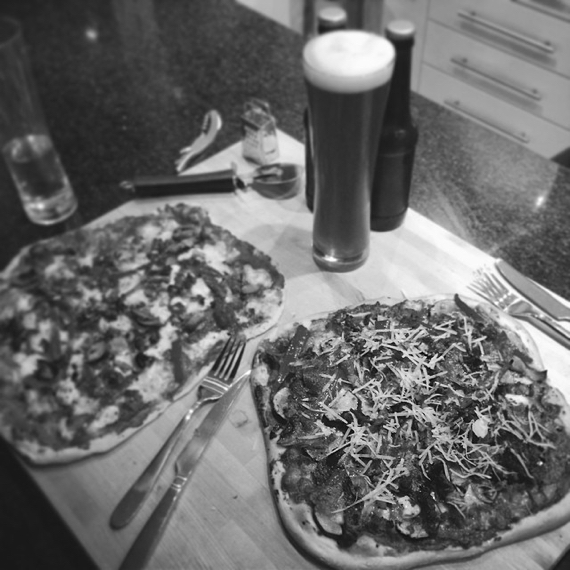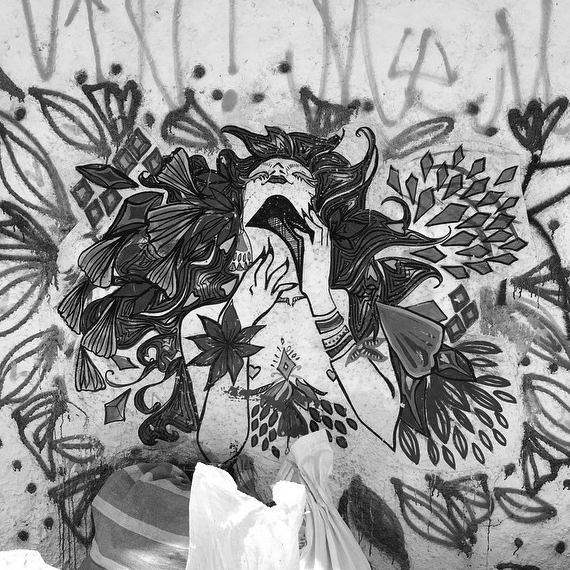 No. 7 - Street Art
Street art, graffiti, call it what you want, I dig it. São Paulo has some of my favourite pieces.
Insta-Life
When I get time, I like to document my various trips through my photography and shooting short films. You can see some of my latest photos from my Instagram account below.
Monthly UX Newsletter
Sign up to receive my monthly email newsletter all about UX design, prototyping and design thinking.